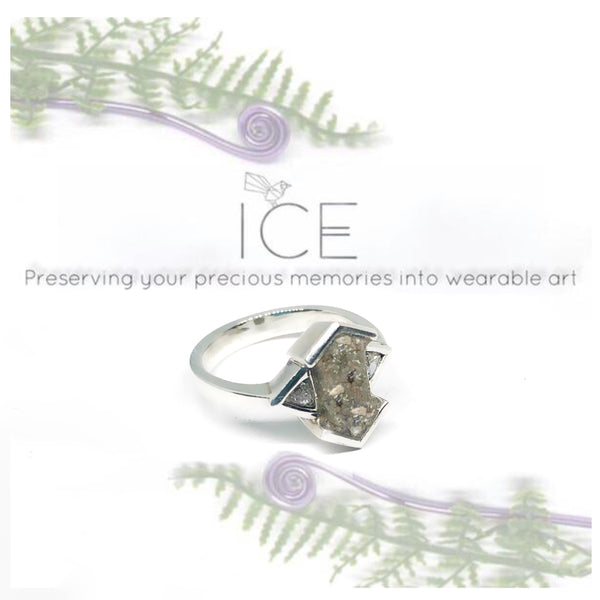 JEWELLERY TO EXPRESS YOUR UNIQUE JOURNEY
One of a kind handcrafted pieces using your very own DNA and Keepsake inclusions, perfect for showcasing each precious moment in your life.
We take pride in making handcrafted DNA Jewellery
- Breastmilk Jewellery
- Embryo Jewellery
- Cremation Ash Jewellery
- Umbilical and Dried Placenta Jewellery
- Pet Fur or Hair Jewellery
- Wedding or Floral Jewellery
- Custom Orders.
- We also provide Angel Castings - a Free local service for families who have been faced with the tragic loss of an infant or child.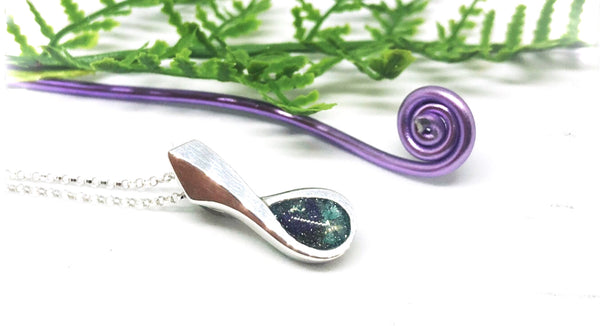 CREATING FOR YOU
When choosing us, you're choosing handmade!
One of a kind individual pieces that are as unique as You are.
Please be aware when purchasing a handcrafted item, No two Keepsakes will ever be exactly the same.
You may find an item that we have previously crafted that you would like us to replicate, we will do our absolute best to do this for you but keep in mind that all sparkles, shimmers and flecks settle differently each time they cure, therefore making a truly one of a kind personal piece.
We thank you for choosing handcrafted and hope that you love each item as much as we loved creating it for you.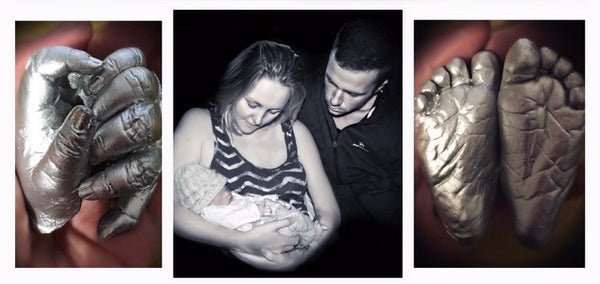 ANGEL CASTING
We are able to provide a FREE Angel Casting service for those Families faced with the tragic loss of an infant or child. We also provide "special moments" family photography if requested by the Family.
If you or someone you know has been faced with the heartbreaking loss of a baby or child and you're located in Whangarei/Northland then please feel free to contact us any time to arrange a casting and/or photography session at a time that suits you.
email: ice.dnajewellery@outlook.com
facebook: ICE - Keepsake Jewellery
Special thanks to:
the Foster Family - especially Brad and Arlene for Allowing us to share their gorgeous Baby boy Quinns Images.
RIP sweet angel x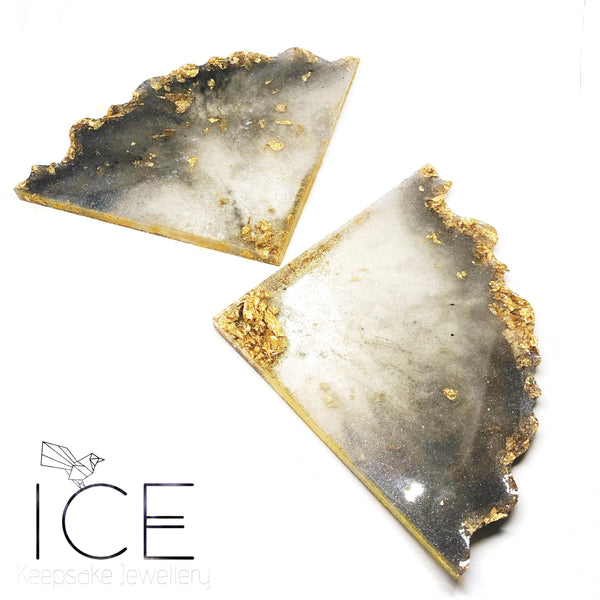 YOUR OWN PERSONAL ITEMS
Upon Receiving your parcel of inclusions at our studio, each item is labelled and named, then popped into it's own special carrier. Everything that you send us stays together while we create your precious items. Nothing is ever removed from your other inclusions, they go everywhere together, and remain clearly labelled the whole time. This makes us feel secure that the precious items you send us are also the very same precious items you receive in keepsake form upon completion. We know how important these items are to you, therefore making them of extreme importance to us too, we would never want you to feel worried or concerned about what is happening to your inclusions or if theyre safe, we try to keep everyone as updated as we can as the process goes along. We will notify you as soon as your parcel is delivered to our studio and we will keep you updated of the completion process, upon completion you will be notified of the courier tracking number and estimated arrival date. We also try to send images of the process so you're in the loop and can see your very own items being put into use.
Testimonials
" I couldn't have asked for anything more beautiful. The care and respect that was put into making me feel honored and listened to, I honestly have no words. This necklace means the world and then some to me. Thank you so much <3"


JamiLea
Forever grateful and indebted to the babes at ICE for creating a way that I get to have my baby Peg the sheep, with me forever. I HAVE NO REGRETS AT ALL! My beads are simply stunning and it makes my heart so happy knowing I have them forever! A massive thank you to the incredible team behind ICE who are not only changing lives but are also making such a significant difference in the healing process for so many. Thank you also for the compassion shown throughout the whole process

Lily
"Talking with Ash about what i wanted done was like talking to a long lost friend.. shes so warm, kind and easy to talk to. the beautiful pieces she has made have already brought my family and i so much comfort.. thank you so much from the bottom of my heart "

Nicki
I'm at a loss to describe how happy and ecstatic I am. I am in love with my Charms. I had my baby's lock of hair and precious breastmilk made into charms. I am So happy, Ash is so easy to deal with very prompt and efficient Love my new Keepsake

Rita
Ash is absolutely amazing. She truly cares for her customers and puts lots of love into her work. I love my ring and beads they are beyond amazing and so much more beautiful than I ever could have imagined. I will be making any future memorial purchases for Ash and her wonderful company. Thank you so much for the best keepsake of my dad

Tabatha